Rotech Subsea clinches two major scopes of work in Middle East
August 29, 2018
Rotech Subsea Ltd has announced that is has secured two major scopes of work in the Persian Gulf, Saudi Arabia worth over $1m.
The first offshore Saudi contract for the Aberdeen-based subsea excavation contractor - a significant cable post-trenching scope - saw its TRS1-LD tool mobilised within days and collected from Rotech's fabrication yard by the client.
Rotech Subsea has also clinched a 42 inch pipeline post-trenching and remedial gig in Saudi Arabia with its TRS2 tool shipped alongside the TRS1-LD. This follow-on contract is the latest in a series of major scopes awarded to Rotech in the region.
The TRS2 tool, which was mobilised out of Aberdeen, was selected despite alternative equipment being available in-country, a real vote of confidence in Rotech's equipment and people. Regional demand is such that these tools will remain in the Middle East as Rotech establishes a permanent base in the region.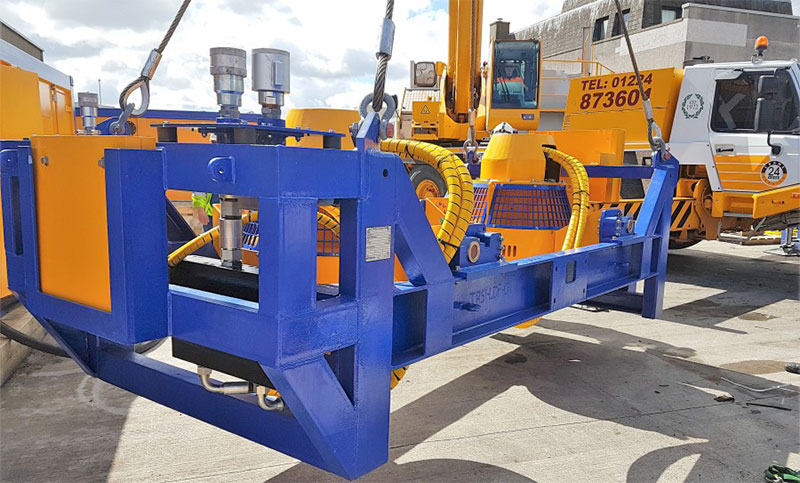 In response to unprecedented demand for Rotech's state of the art subsea excavation tools in the region - and a series of major contract awards for key clients - the company has accelerated plans to set up a permanent base in the Middle East that will see its TRS1, TRS1-LD, and TRS2 tools kept in-region. The company will also seek to make a number of key appointments to support the expansion.
"Demand for our range of cutting edge Controlled Flow Excavation (CFE) tools in the Middle East was strong last financial year and shows no sign of abating," said Rotech's Director of Subsea, Stephen Cochrane. "We've been inundated with enquiries for our tools, including our TRS1-LD system for shallow water projects - which is the most powerful tool on the market - and anticipate busy times ahead in the region. To meet the demand we have accelerated our plans to set up a permanent base there."